ACCESSORIES
This is the page containing information about Heartfield-related accessories. With the molded guitar cases being the most eye-catching accessory, as well as some other stuff as it gets submitted.
---
Older Heartfields were supplied in a black tolex case...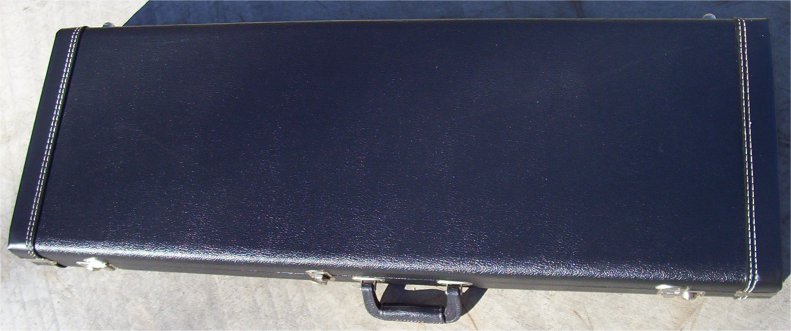 Closed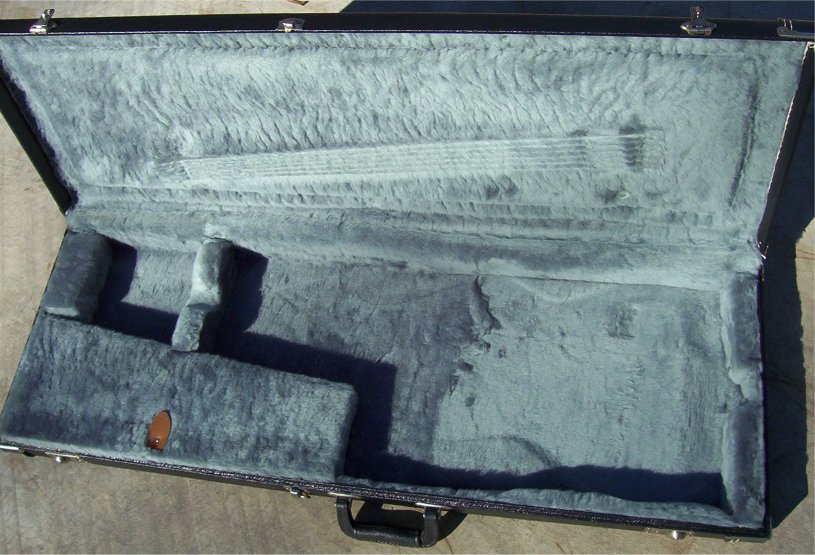 Open (notice the spacer at the far left, built in so the short-scale instruments fit better)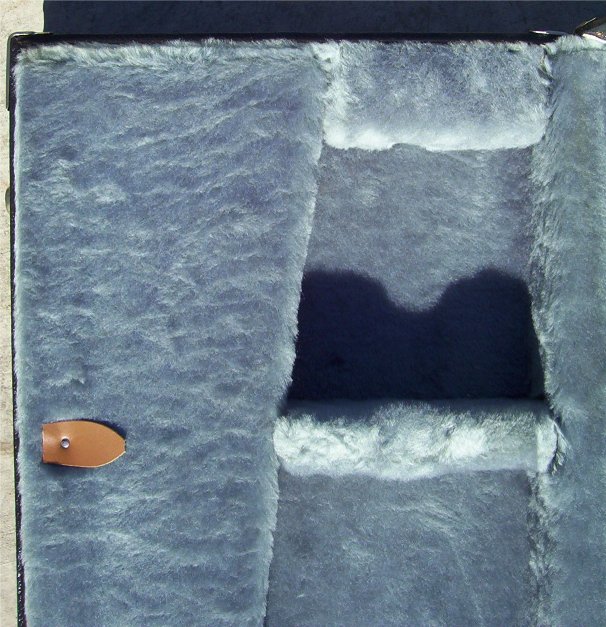 A close-up of the spacer (standard-scale instruments wouldn't have these in their cases)
---
This is another style of generic black tolex case in which guitars were shipped.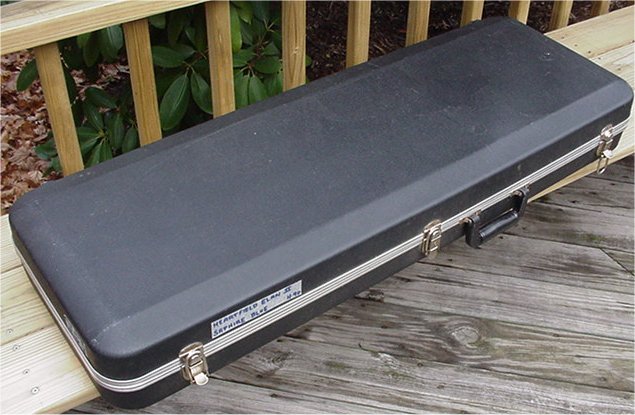 Closed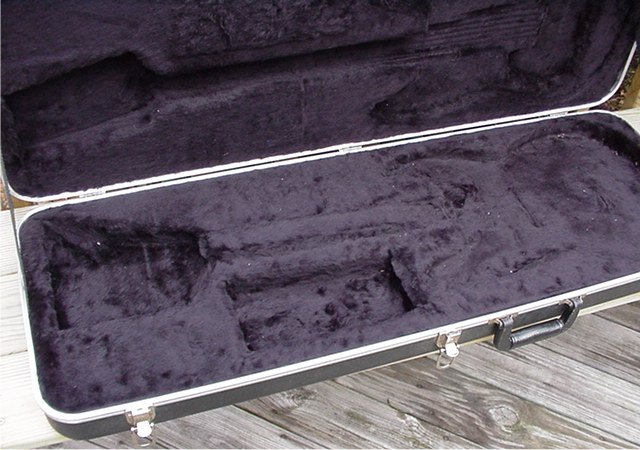 Open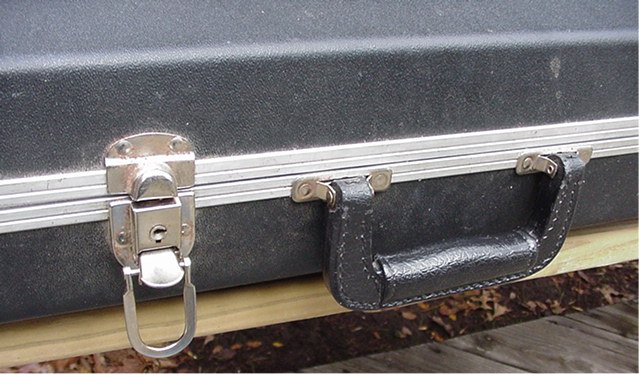 Latch detail
---
Later the official Heartfield "by Fender" case was introduced...


Closed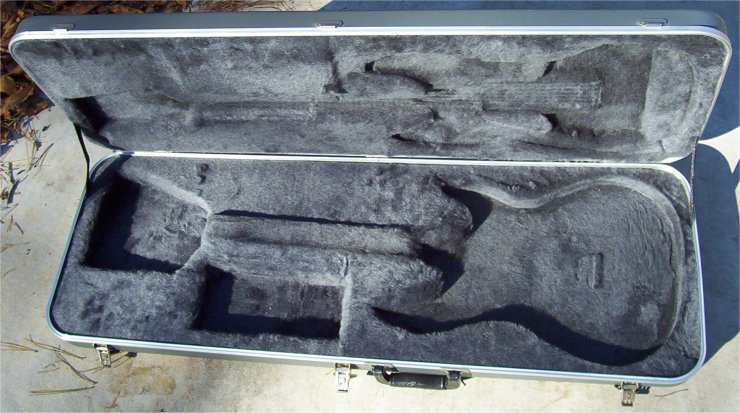 Open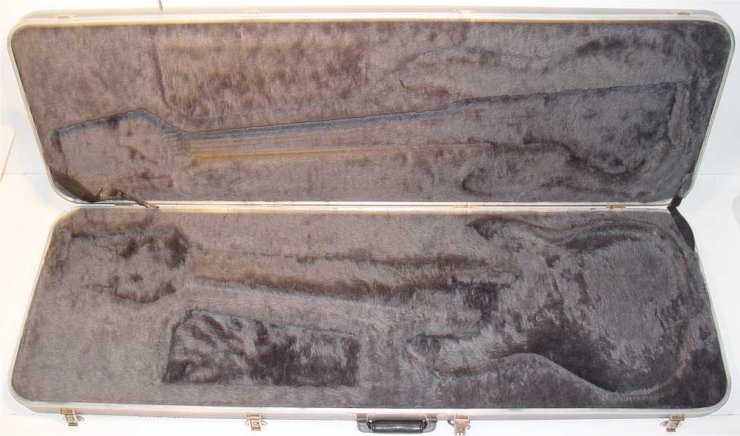 Open bass version (notice 4 clamps instead of 3, and it's bigger on the inside too, obviously)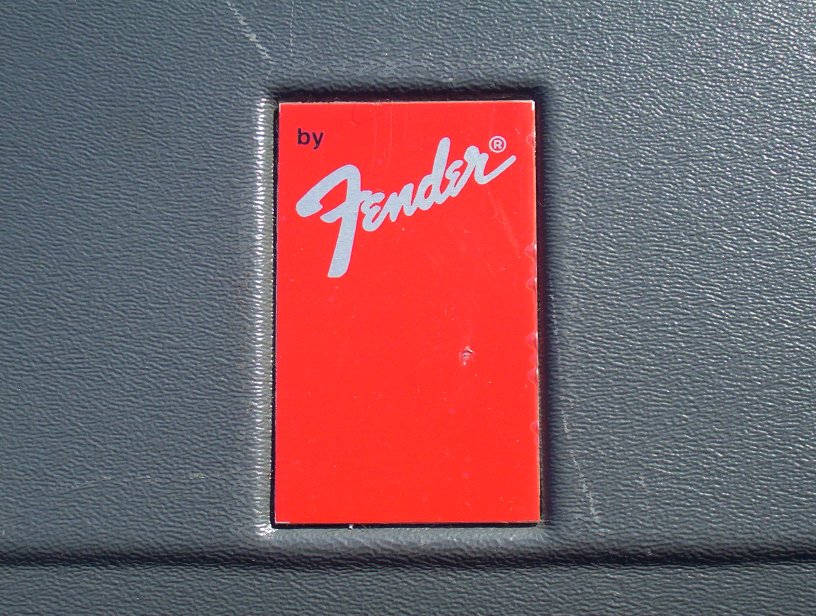 Detail of the "by Fender" logo
---
Finally, Fender-labelled Heartfield guitars were shipped in Fender cases.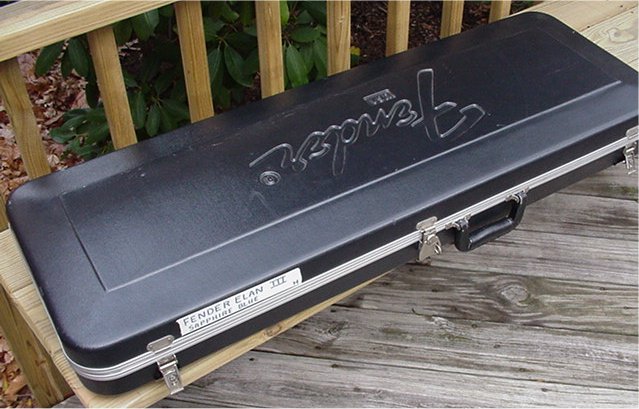 Closed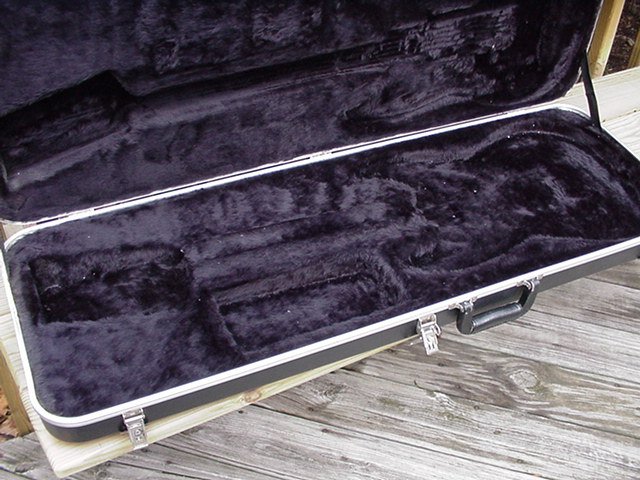 Open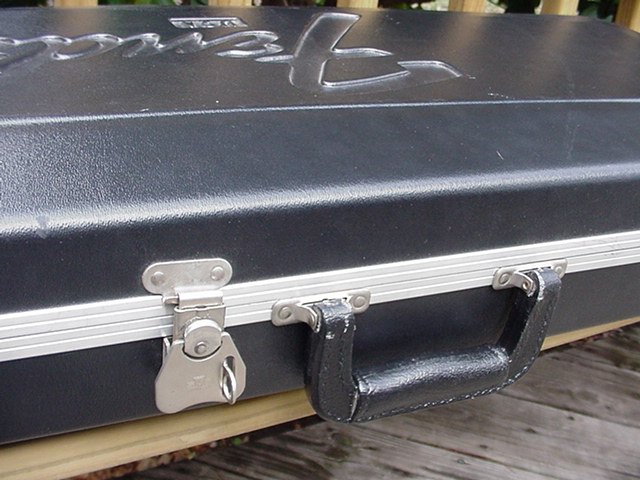 Latch detail
---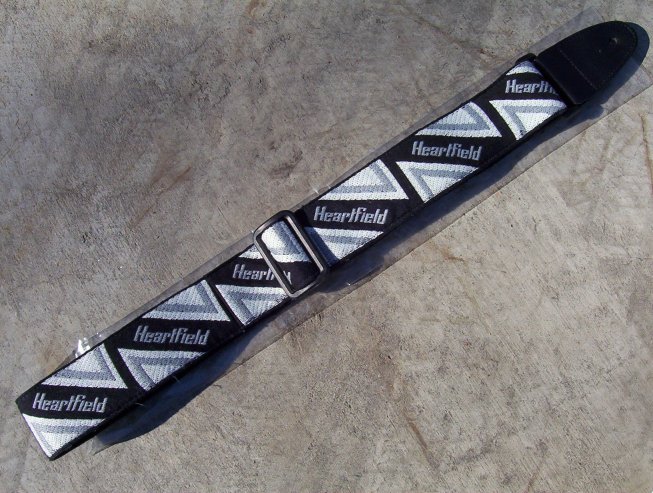 An official Heartfield guitar strap ("New Old Stock" in original transparent wrapping)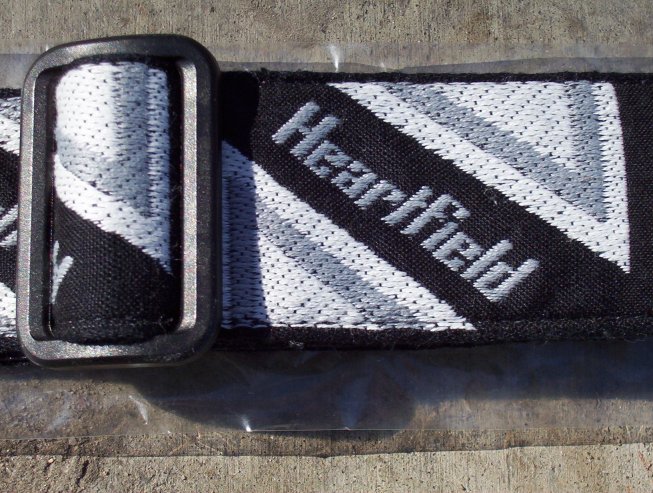 Close-up of the official Heartfield guitar strap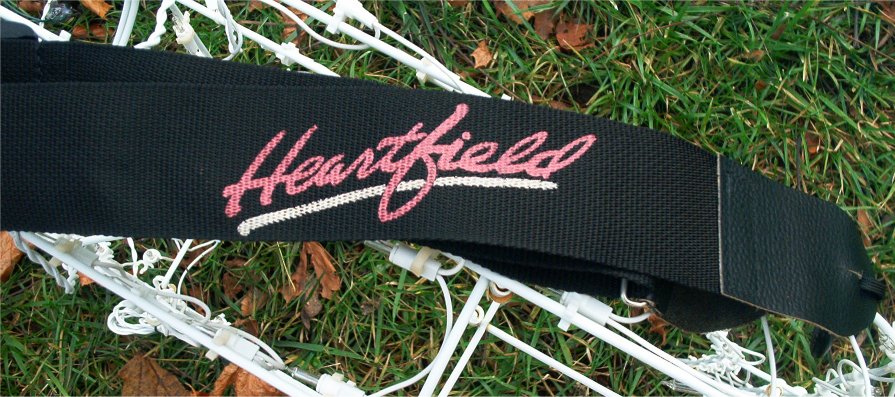 Another type of Heartfield guitar strap
---


(A Heartfield T-shirt)


(Another Heartfield T-shirt, and hat)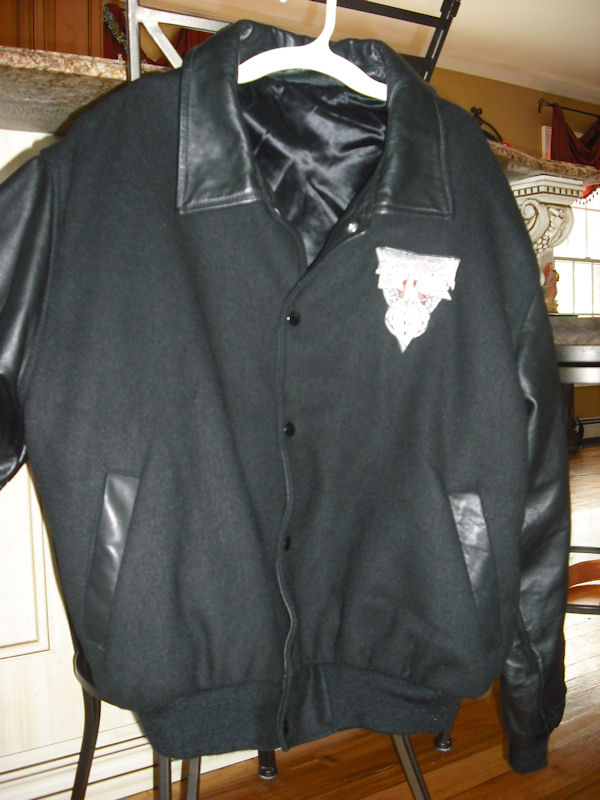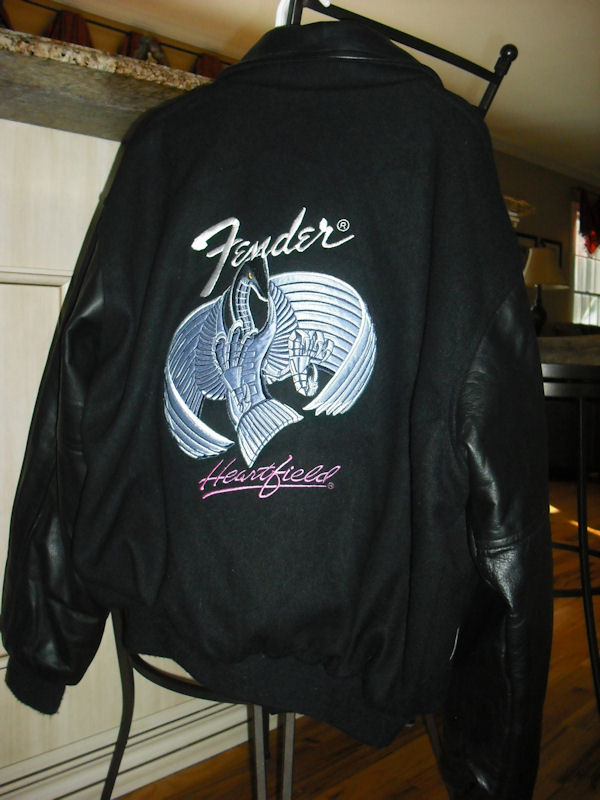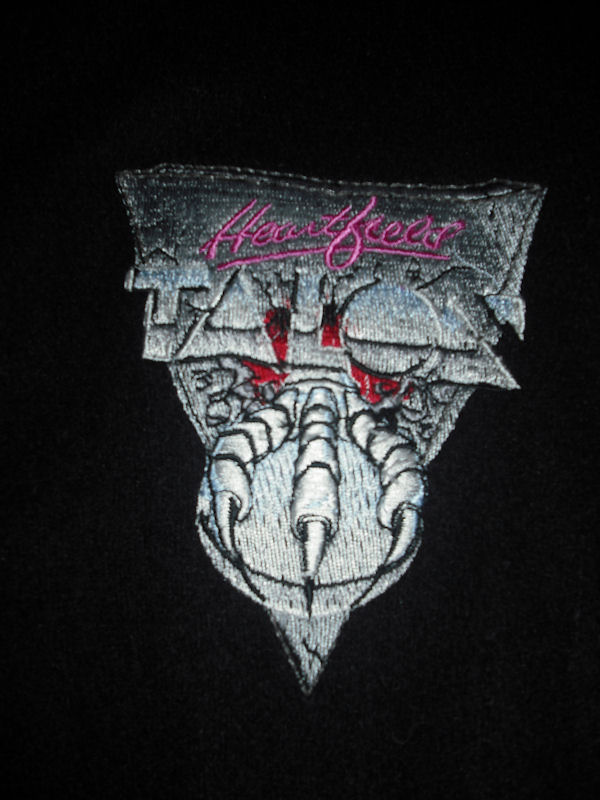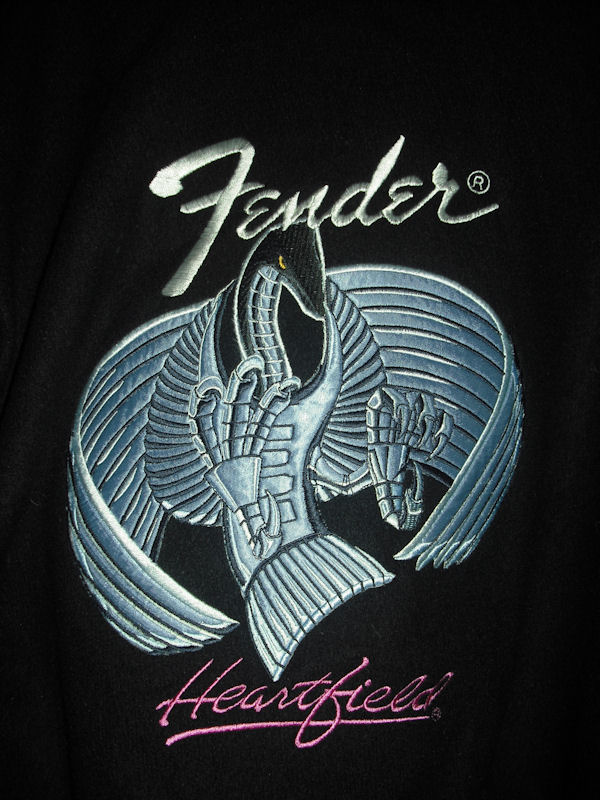 The Heartfield Talon jacket (from top to bottom the front, the back, front detail and back detail)
Photos courtesy of its proud owner, Paul S. Abrams
Please report dead links, possible copyright infringements or guitar-related info to the maintainer of these pages, Richard Karsmakers!